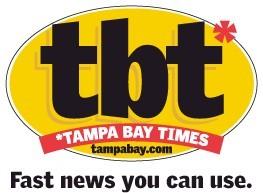 tbt*/*Tampa Bay Times Newspaper, St. Petersburg, April 2, 2009


Artist of the Day


[C]heck out... Colby's album opener She's Late but we're warning you, it's an ear worm. Listen once, and you might have it stuck in your head the rest of the day. Week. Month.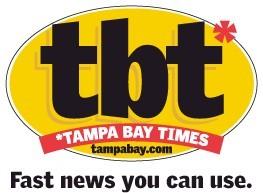 tbt*/*Tampa Bay Times Newspaper, St. Petersburg, March 20, 2009

Pop-rock singer-songwriter Matthew Colby of New Port Richey recorded his second album, Homesick for Paradise, in Nashville with veteran producer Tim Calhoun and Grammy-winning mixer Dan Rudin. He's got a mellow early-'90s sound -- think Toad the Wet Sprocket, Crowded House, Freedy Johnston -- and even has his eye on Hollywood, scoring roles in a few short films and sitcom pilots.





Nominated for Best Hopeful Singer
Music Box 92.8 FM Awards
Paris, France
November 19, 2005


Cross Rhythms Magazine, United Kingdom, Issue 85, May - June 2005

Rated 8 out of 10 (Very Good Indeed)

Steve Best gave thumbs up to the 2002 indie debut of this Florida-based band... This follow-up release comprises another set of 10 self-penned songs of quality and accessibility... The set opens with a couple of appealing quirky Brit pop/rock numbers. Elsewhere are to be found hints of Americana folk, country blues, moody psychedelia and even a touch of grunge! One song is sung in French, and like the rest, is melodic while the tones of lead singer/songwriter Matthew Colby are adept as is the band's delivery (ex-All Star United Matt Payne on drums)... A fine offering indeed...




Weekly Planet Newspaper, Tampa, FL, Vol. 15 No. 17, July 17-23, 2002

At One manage the unlikely feat of blending Sisters of Hazel-esque strum-pop with an early Athens, college-rock twang and the ethereal touches of older Britpop bands like The Church. Their full-length, Unison, was recorded (and recorded well) in Nashville, and their tune 'State of Mind' will be included on an upcoming compilation by positive indie imprint Velvet Blue Music (Denison Marrs, Stavesacre).




Cross Rhythms Magazine, United Kingdom, Issue 69, July - August 2002

10 concise slices of American pop perfectly suited to summer and to those college frat movies. Matthew Colby is bandleader and songwriter and is able to weave a number of influences into the overall sound, including new country in places. One good point of reference might be an American equivalent of Phil And John (meant as a compliment, guys!). Assured performances, competent songwriting and engaging delivery add up to an enjoyable listen.





Album of the Week
Planet Indie Radio Show
Etalle, Belgium
July 15, 2002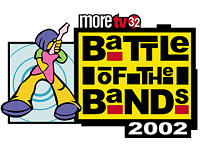 Second Place, Rock/Pop Category
Chysler/Jeep BayFest
Vinoy Park, St. Petersburg
May 5, 2002